2021 In-App Programmatic Trends for Publishers
After all the industry has been through this year, it seems somewhat futile to make predictions into 2021. After all, who knows what the next day will bring — much less the next year. But looking to the future also brings a much needed sense of hope and normalcy. I think we can all agree that's worth the effort.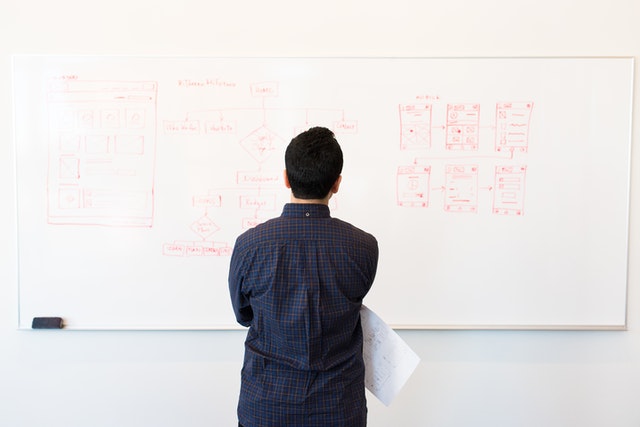 We combed through industry data, trusted publications and data from our internal team to bring to light the trends that publishers should keep at the top of their minds going into next year.
This list may not be exhaustive, but it is meant to give you the insights needed to begin to plan for what surely will be another year of challenges to the status quo.
Trends at-a-glance:
Digital display spend will rebound after COVID-induced recession
Ad spend will continue to shift toward mobile and video
Brand safety concerns will continue to inform transactional decisions
Publishers will diversify their revenue models
Contextual targeting will be increasingly common in-app
Digital display spend will rebound after COVID-induced recession
According to eMarketer: "Display is driving digital advertising's growth during this year's recession. Within display, increased investments will be heavily concentrated on mobile, video and programmatic ads."
The same report projects a U-shaped recovery for digital ad spend with strong growth in 2021, meaning that ad prices and ad investment will likely normalize in 2021. It's important to note that while growth is possible, the rate may be slower than we would typically see year-over-year.
Ad spend will continue to shift toward mobile and video
eMarketer projects a nearly 26% increase YoY in programmatic spending from 2020 to 2021, accounting for 86.5% of overall display ad spending. The increase will primarily come from mobile spending and video. Adjusted post-recession, video is the only display format projected to grow by double digits year-over-year at 11.3%. About 63% of the video investment will be from mobile devices.
Brand safety concerns will continue to inform transactional decisions
2020 ushered in increased focus on brand safety, increasing the spend on private marketplace RTB and programmatic direct transaction methods. In 2021, that trend is expected to grow, with moderate growth in open exchange RTB, and larger growth in PMP and programmatic direct. This indicates that the trend of brands moving toward safety and exclusivity will continue.
This is also indicative of an increased demand for transparency in the programmatic supply chain. Direct and PMP allow for more visibility into inventory for buyers and more transparency for publishers into who is buying that inventory.
Publishers will diversify their revenue models
After the hit the publishing industry took early in 2020, and Apple's pending depreciation of IDFA, many publishers looked toward diversifying their monetization strategy from strictly ad funded to adding in subscriptions, IAPs and affiliate models.
In 2021, we'll likely see apps outside of gaming adopt additional monetization strategies, something akin to what news apps among others are doing now: Subscription options for access to content that's ad supported. This will help mitigate risk and add some stability to app revenue as policies and circumstances continue to change.
Another example is the Buzzfeed model, where content is supported by affiliate links (think 10 best products to buy on Prime Day). For content-based apps, this form of native advertising could result in added revenue as long as that type of content fits into your editorial strategy.
Contextual targeting will be increasingly common in-app
With fewer options for identity based targeting, advertisers are likely to opt for contextual targeting to serve the right messages to the right audience. There are a few different ways that publishers can enable contextual targeting in their apps.
This may not solve all of the problems associated with losing much of the ability to identify individual users, but contextual targeting allows advertisers to reach an audience in-app while they're in the right mindset to see their products. This can be based on factors like app keywords and categories, among others. Ultimately, this can result in a better UX, which benefits publishers by way of reduced churn and friction. It can also offset the anticipated reduction in CPMs due to lack of individual-level targeting data, so long as the strategy produces the outcomes advertisers need to increase spend.
What else will 2021 bring?
We won't pretend to know what's going to happen next year, much less next month. The fact is that publishers need to prepare to run fearlessly, and with agility, into the months to come. 2020 has shown us that anything – really, everything – can change, and those who are flexible and willing to draw outside the lines can thrive despite outside circumstances.
Keeping the key themes of these changes close at heart (transparency in supply chain, preparing for alternative methods of advertising and targeting and flexibility in monetization strategy) will set us up to whether whichever storm comes next.