Capture Gen Z's Attention with Video
As the oldest Millennials are nearing 4, marketers are starting to turn their attention to the next generation. As soon as 2020, Gen Z is predicted to become the largest generation of consumers. Reaching this new audience requires a new strategy and a partner who can deliver access to this group in an ever-evolving advertising landscape.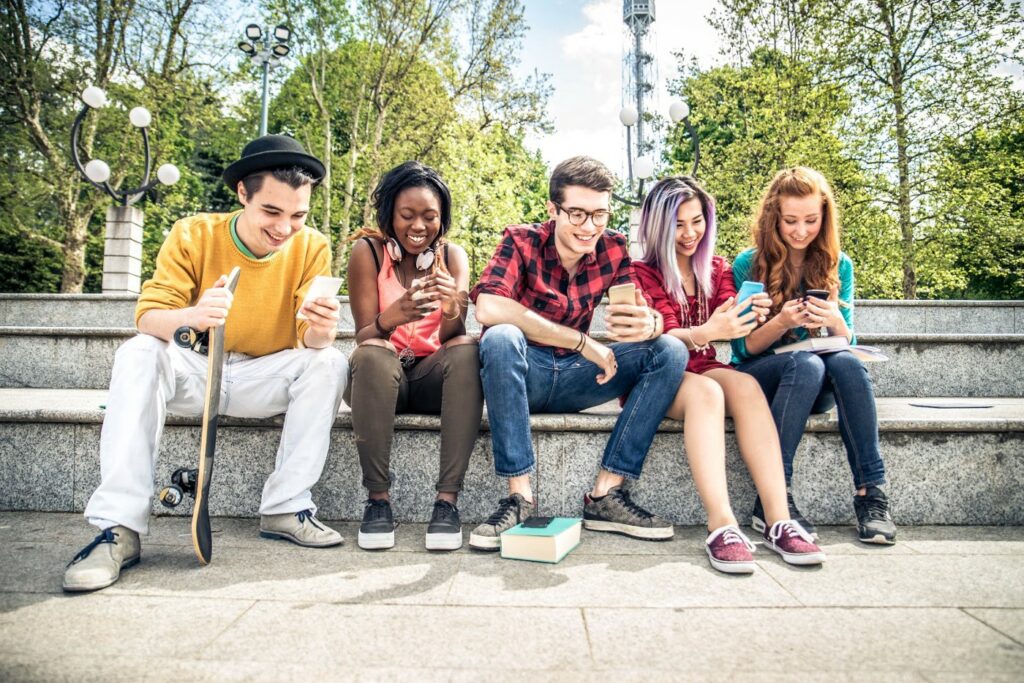 The First Truly Mobile-First Generation
Born in the late 90s, Gen Z could swipe before they could walk. Smartphones were prevalent as they came of age and 25% of them had one before they were 10 years old. They've never known a world without the Internet, and they've always been able to access technology 24/7. Today, 95% of Gen Z owns a smartphone. They spend an average of 3.5 hours a day on their phones and most have over 100 apps. Because Gen Z is truly a mobile-first generation, it's no surprise that smart marketers are reaching this audience through in-app advertising.
Got 99 Apps, but Facebook Ain't One
While in-app advertising is the fastest growing form of mobile advertising, brands will be hard pressed to find Gen Z audiences in some of the big apps that have long been Millennial go-tos. Old standbys, like Facebook, are losing favor with Gen Z. This group not only strongly associates Facebook with their parents, but they also associate it with privacy concerns and negative societal impact.
Brands are also looking for alternatives to Facebook because of brand safety concerns. For many of those same reasons, brands are also shifting spend away from YouTube. Despite Google's efforts to introduce greater brand safety practices, they say that YouTube might never be brand safe. With a disappearing Gen Z audience and concerns over monetizing offensive content, where can marketers reach group of up-and-coming consumers?
Reduce Risk and Reach Gen Z
With over 3000 apps and an audience that's 55% Gen Z, display.io makes it easy for brands to segment and reach these young consumers in a brand-safe environment. Apps popular among this audience fall into categories like music, social blogging, messaging and gaming. display.io's walled garden of app publishers provides access to many of the top apps in those spaces. Apps topping the list boast impressive stats like over 125 million registered users who have 14.7 daily sessions and the no. 7 U.S. app with over 1.5 billion monthly plays.
Access to the Gen Z audience isn't the only benefit display.io partners enjoy. They also reap the benefits of working with one of the safest, most secure supply side partners (SSP) in the industry. Since its inception, display.io has been committed to making in-app ad buying a transparent, brand-safe, fraud-free environment, providing partners with:
100% viewability: Partners can access industry-accredited viewability metrics through the measurement vendor of their choice — Moat, Double Verify (DV) and Integral Ad Science (IAS).
Fraud prevention: A recent integration with Forensiq gives display.io the ability to easily prevent invalid traffic before a bid is placed.
Transparency: Direct relationships with app publishers offer transparency and all apps are rigorously vetted and are continually tested once they're a display.io partner.
Don't roll the dice when trying to reach Gen Z with your message. Opt for a trusted partner that can easily target this growing audience while delivering verified viewability, brand safety, fraud prevention and more. So, if you're looking to connect with Gen Z, then look no further than display.io.