Q4 Is Coming: Publisher Prep Checklist
It's that time of year again – Q4 is looming on the horizon with all of its extra ad dollars flowing in the wind behind it.
Many publishers are marching into the biggest advertising quarter armed with only display banners and boxes. But these are the lowest yielding formats available.
Since most publishers are using these conventional formats, they are missing the opportunity to differentiate and win more revenue.
Come Q4, well-prepared publishers that have a differentiation strategy will come out ahead.
Here are some questions to ask and steps to take to get ready: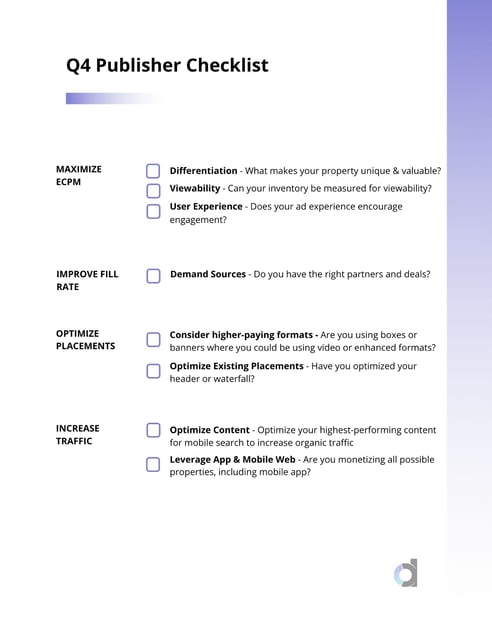 Ultimately, preparing for a record Q4 means:
Differentiating your inventory
Offering formats that generate the highest eCPM
Monetizing all mobile properties
Enabling viewability measurement