Rumors vs. Reality: The Facts about In-App Advertising
Programmatic advertising, especially in-app, is often misrepresented as challenging for brands and their ad dollars. We've probably all heard more than once that in-app ads aren't measurable and prone to fraud and brand safety concerns.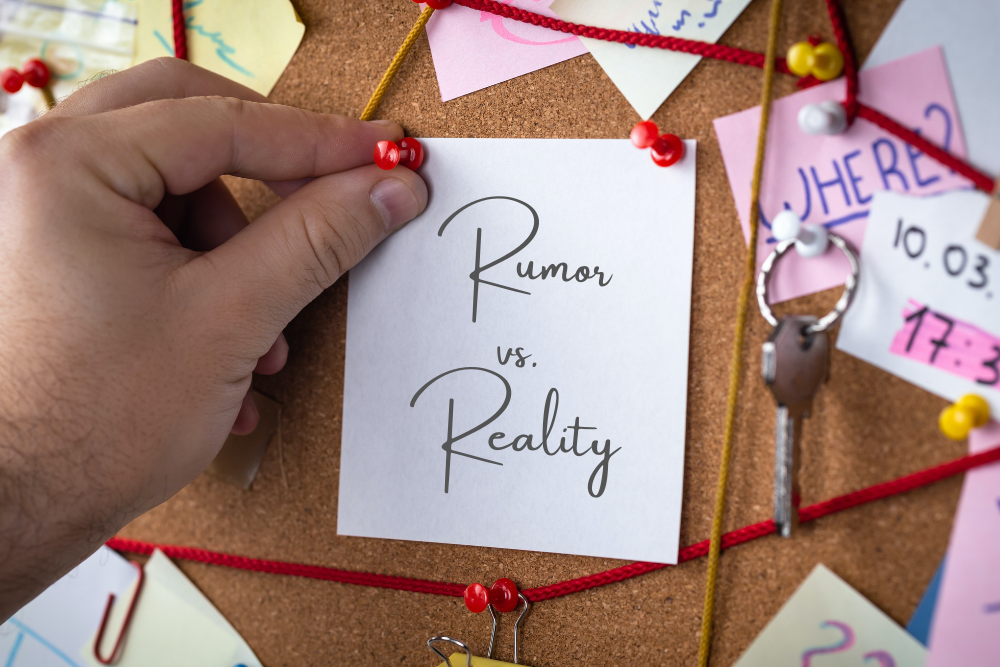 We hear that too, all the time.
And to a certain extent, this has been true historically (yes, there's a *but* coming). But, recent developments in how the programmatic supply chain is handled and how performance is measured has helped us collectively turn the corner.
Combatting Ad Fraud In-App
In-app ad fraud is arguably the most difficult to address area of concern for advertisers and publishers, but it's also the area where the most progress has been made. It's also among the top concerns for marketers: more than one out of three cited increasing levels of ad fraud as a top concern earlier this year.
As an industry, we're chipping away at these issues by creating widely adopted frameworks showing advertisers that they're truly buying the traffic they're paying for.
The three musketeers in this area are sellers.json, the SupplyChain object and app-ads.txt. We could spend all day writing about this (we kind of did, already), but here are the basics that every marketer and publisher should know. When a vendor and a publisher have this documentation in line, it makes the transactions less risky and the supply chain more clear.
Sellers.json
IAB Tech Lab describes sellers.json this way: "As part of a broader effort to eliminate the ability to profit from counterfeit inventory in the open digital advertising ecosystem, Sellers.json provides a mechanism to enable buyers to discover who the entities are that are either direct sellers of or intermediaries in the selling of digital advertising."
Essentially, sellers.json allows advertisers to have more visibility into the supply chain, like who is selling inventory, whether it's direct or through an intermediary, and identify the final seller of inventory.
SupplyChain object
This object works in tandem with sellers.json to help further illuminate the supply chain, According to IAB: "Sellers.json and SupplyChain are the mechanisms to identify all intermediaries that participate in the flow of money from the buying platform back to the publisher."
Basically, the shorter the supply chain in real life, the shorter the SupplyChain object. Another reason why advertisers prefer direct transactions is the associated reduction in cost with a shorter supply chain, as there are fewer entities to pay along the way.
App-ads.txt
The IAB definition of this is somewhat longer, so we cut it up a bit for brevity: "Authorized Sellers for Apps (app-ads.txt) is an extension to the Authorized Digital Sellers (ads.txt) standard […] it extends compatibility to support apps distributed through online app stores, linking app store listings to app developer websites. […] Using a developer domain creates a universal namespace, which may help identify and block instances of unauthorized developer impersonation."
This helps publishers list who is allowed to serve their inventory, whether through a direct integration or through an intermediary. It helps cut down on fraudulent domains or apps claiming ad dollars, so that advertisers can verify that their ads are served to a real audience and publishers can avoid losing revenue.
Addressing brand safety
In our 2021 trends post, we noted that brand safety concerns will continue to inform transactional decisions. Much of this has to do with a preference in buying directly vs. through an intermediary where arbitrage is possible and tends to make it more difficult to distill where money is going down the chain.
These direct relationships help ensure that ads are served in the type of context that engenders trust and credibility and for a fair and transparent price. When transparency is introduced, the likelihood of bad actors and fraudulent activity is reduced.
Standardizing In-App Performance Measurement
Tracking performance in-app used to mean cramming multiple measurement SDKs into an app. This wasn't scalable and largely failed leaving the app ecosystem without measurement or viewability – core tools for advertisers.
To address this, the IAB released the Open Measurement SDK to reduce the amount of SDKs needed to adequately measure advertising performance in app to one.
For advertisers, the obvious benefits are the ability to consistently measure advertising performance so they can make optimal investment decisions when it comes to placements and publishers. They can now track key metrics like viewability with confidence.
What do we do now?
Much of the app ecosystem has now adopted these frameworks and well-lit inventory is starting to surface for advertisers. This is an opportunity to expand your audience reach to in-app inventory with minimal risk.
It's time for advertisers to start acting and stop being held back by rumors. Don't let old information hold you back from scaling your reach and impact, you can bet that others are already making these moves.