What Can Publishers Do Post-IDFA?
The depreciation of IDFA has shaken the mobile advertising industry, there's no doubt about it. Depending on which newsletters you subscribe to, it's been described in a range of terms from apocalyptic to only mildly catastrophic.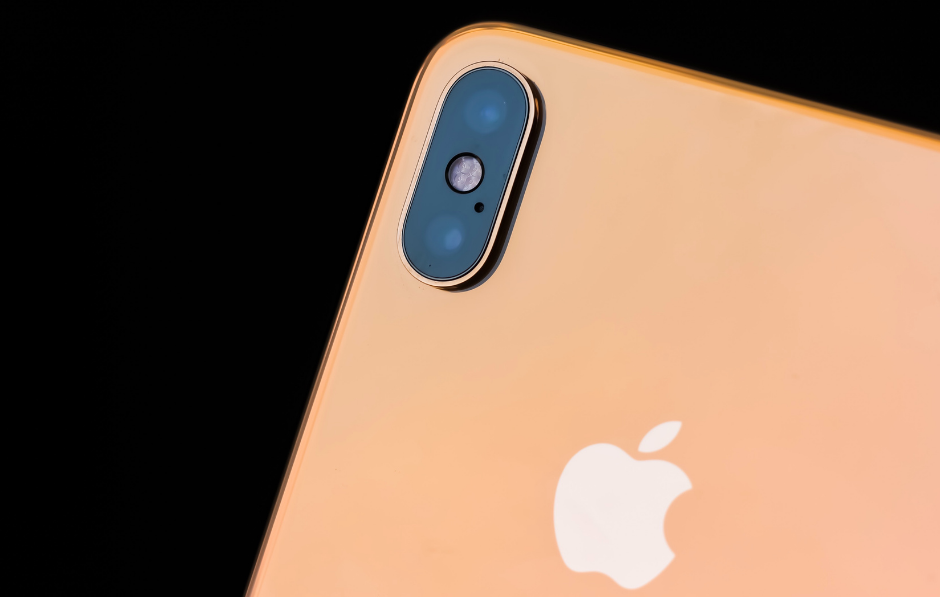 Because this change affects the entire mobile advertising industry, there is no shortage of information, advice and even misinformation floating around the ether. We investigated the most widely discussed options for publishers to enable advertiser targeting and identification in the post-IDFA world.
Naturally, publishers are worried that their revenue from iOS will disappear. Advertisers are worried they will see a decrease in ad performance due to less granular targeting. Let's not get started on what this is doing to AdTech (Mobile Dev Memo covered all of this and more, it is well worth the read. There's also research from eMarketer which discusses the overall identity situation in 2020 for marketers).
Now that the initial shock has worn off and we've been given an extension from Apple, what we're all wondering is something closer to 'WTF are we going to do about this?' There are many options to think through for all parties. The risk in choosing any given strategy is that, of course, future regulations and policies may disrupt or render it obsolete. Here we have an overview of each publisher option.
Post-IDFA Options for Publishers
Enable contextual targeting through content mapping
Some apps, like news or other content feeds, will have corresponding web content associated with their in-app content. To help add contextual data, publishers can implement what's called content mapping. That is, associating a web page with in-app content to help provide context based on crawlable web content.
Publishers can implement this capability to help advertisers target based on context, which will allow them to serve relevant ads to your users and potentially minimize the reduction in perceived value without unique identifiers.
For apps that don't have corresponding web pages, publishers can set things like app keywords and app categories to help provide context cues to advertisers.
Make sure you allow SkAdNetworks ads to attribute
Ad networks who want to use the SKAdNetwork framework for attribution will need publishers to add their IDs to an info.plist entry when compiling their app. For publishers, this means asking your SSPs for a list of ad network IDs to add. (More on this from Apple)
Making these updates will help you attribute app installs from ad campaigns to your application through verified install validation postbacks that are sent to the advertising ad network.
Refine your opt-in strategy and optimize for consent
Although it may seem like it, all is not lost with requiring opt-ins for IDFA. Some estimate that 10-20% of users will opt in, while some surveys suggest up to 60% opt-in rates with the right incentives.
What's important to note is publishers are unlikely to get opt-in permission from users unless their reason for the request is compelling. What Apple has told us is there are limited options to modify their opt-in pop up.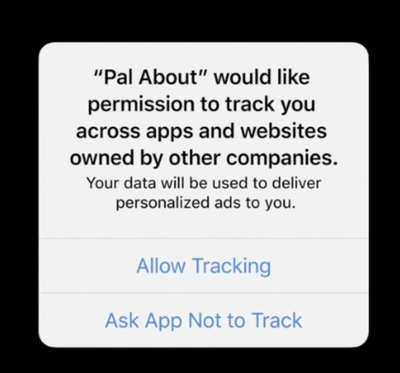 The smaller text under the larger, semi-frightening text is customizable in the Apple pop-up.
However, publishers do get to choose when this dialogue is served to their users. Meaning, publishers can serve additional context prior to this pop-up message to help increase their opt-in rate.
For example, a news publication can explain how advertising supports the free and open internet that gives a platform to quality journalistic content. Rather than paying for content, they can agree to sharing their data with advertisers to use for personalization.
This will give the user a heads up before they see Apple's message with some customization on the part of the publisher.
We'd recommend beginning to test this now while the IDFA is still fair game to determine what content works best for your audience before it is the only option. This can also help your users become acclimated to this type of request and minimize friction down the line when the stakes are higher.
However, it's important to note that while some are considering the option of creating two versions of app content – one for non-opt in users and one with richer content and or/better features for those who opt in – Apple recently clarified that this is a violation of their policy.
What's Next for Publishers
Naturally, the post-IDFA world will be different for publishers, advertisers and consumers alike. With industry trends pointing toward increased data privacy and regulation, it's a safe bet that using unique identifiers for ad targeting will become increasingly difficult, if not impossible, in the years to come.
However, publishers that invest now in collecting first-party data and employing the right types of contextual cues within their apps stand to minimize the impact of tighter restrictions in the long run.
Ultimately, each publisher, advertiser, and AdTech company has to make the decisions that make the most sense in their particular case. But each option needs to be evaluated through the lens of your company values, the needs of your end customer, and the ethical implications of using, processing and sharing user data.
This is the first part in a 3 part series. Next, we'll evaluate options from the lens of marketers, then from SSPs.